The Los Angeles LGBT Center, an organization that provides "programs, services and global advocacy" to LGBT identifying people, plans to host a drag march Easter Sunday in protest against "anti-LGBTQ+ legislation."
A tweet by the Los Angeles LGBT Center reads, "This year alone, there are over 400 pieces of anti-LGBTQ+ legislation on the books. On Easter Sunday (April 9th), we'll gather in our Sunday Best to show the world what we're made of – and that we're not going back." 
The tweet includes an RSVP link as well as flyers letting the group's followers know details about the march.  
The event is slated for 10 a.m. at West Hollywood Park. The rally will include LA County Supervisor Lindsey Horvath and West Hollywood Mayor Sepi Shyne as speakers, and performances by RuPaul's Drag Race Alums Honey Davenport and Kerri Colby. The march is scheduled to begin at noon and end by 1 p.m.  
CALIFORNIA LEADS BLUE-STATE ATTACK ON 'ABSURD' WEST VIRGINIA LAW BANNING BOYS FROM GIRLS' SPORTS
The Los Angeles LGBT Center also provided a list of other organizations that partnered with the group to help them create "Drag March LA."
"This Easter, more than 1,000 Angelenos will gather in their Sunday Best for a strut down Santa Monica Blvd," the website states. "The LGBT Center will team up with over 40 LGBTQ+ organizations, faith groups, queer and trans activists, and drag artists to mobilize against the tidal wave of anti-LGBTQ+ legislation across the U.S. with the all-ages Drag March LA."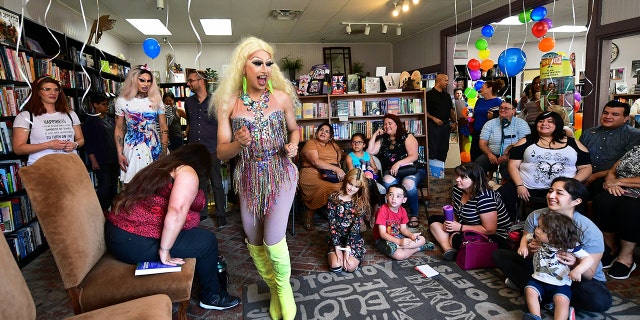 The organization has received backlash from many critics on Twitter in response to the march.
Just this past year, bills have been introduced and passed in various states blocking children from being exposed to drag performances and banning gender reassignment surgeries for minors.
Currently, around 15 Republican-led states have implemented legislation to reduce or ban drag events.
Florida has passed legislation to ban medical treatments related to "gender-affirming care" for children, including sex changing surgeries. However, some families sued the state arguing that the law was a violation of parents' rights to be able to make medical decisions for their children.
Tennessee's legislature introduced a bill that would ban drag shows that were performed with children present. It was signed by Republican Gov. Bill Lee in February, but a state judge temporarily blocked the bill, claiming that the statute was "vague and overly-broad," after an LGTBQ+ group filed a lawsuit against the state.
CLICK HERE TO GET THE FOX NEWS APP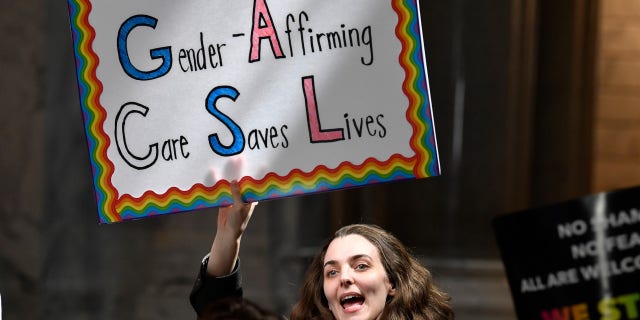 Texas has also brought forth two bills that would restrict drag shows and ban drag story hours. A Texas Senate committee introduced the bills, which passed in the Senate and are now in the House. 
One bill limits sexual performances in public by a nude individual, or a person who is dressed up as the opposite sex using makeup or other means. The other bill bans drag story hours at Texas libraries with children as the audience. 
Fox News' Taylor Penley, Landon Mion and Greg Wehner contributed to this report.