Minnesota Timberwolves center Rudy Gobert had to be sent home Sunday after punching teammate Kyle Anderson during a timeout in the team's final regular-season game.
Gobert and Anderson were seen talking on the Timberwolves' bench during a timeout in their game against the New Orleans Pelicans, and it was clearly a heated exchange as their body language appeared animated.
But things were brought to another level when Gobert stepped forward and punched Anderson in his chest.
CLICK HERE FOR MORE SPORTS COVERAGE ON FOXNEWS.COM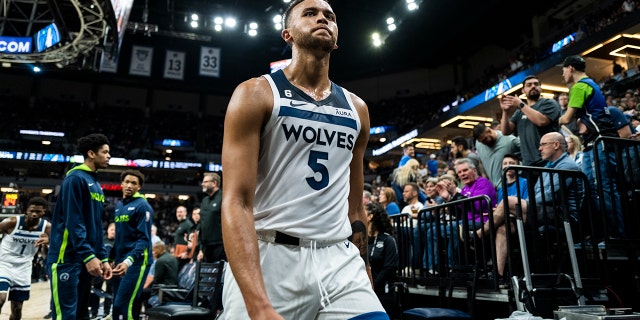 Timberwolves forward Taurean Prince stood up and pushed Gobert away from Anderson, who initially tried to walk over to him for more confrontation before being held back.
The Timberwolves announced that Gobert was out for the remainder of the game, and The Athletic reported that the team sent Gobert home.
KYLE ANDERSON'S BOTCHED GAME-TYING LAYUP IN FINAL SECONDS OF TIMBERWOLVES' LOSS LEAVES FANS STUNNED
This couldn't have come at a worse time for the Timberwolves, as a win in this game would put them in the eighth position in the Western Conference, ahead of the Pelicans. Minnesota would still be pegged for the NBA play-in tournament, which begins Tuesday and followed by the first round of the NBA Playoffs on April 15.
At halftime, though, the Timberwolves were losing, 55-47.
In 13 minutes of play in the game, Gobert had three rebounds and two points for the 'Wolves. But more importantly, his move against his own teammate is the last thing Minnesota needed in the biggest game of the year to date.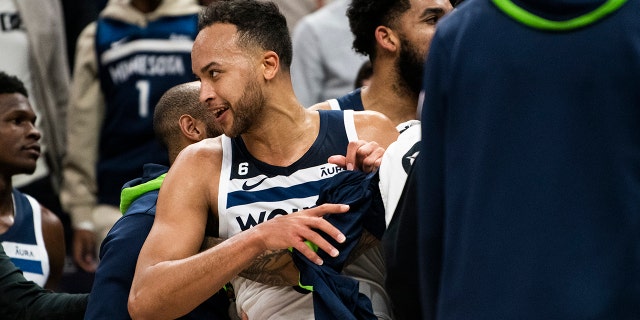 Depending on how this game plays out, the No. 7 and No. 8 seeds in each conference will play each other on Tuesday, with the winning team of that matchup owning the No. 7 seed for that conference when the first round begins.
However, the loser will face the winner of the No. 9 and No. 10-seed game for each conference to see who gets the final No. 8 seed.
TIMBERWOLVES' RUDY GOBERT FINED $25K AFTER ACCUSING REFEREES OF MAKING CALLS TO HELP OTHER TEAMS
That's why this game is so important for the Timberwolves: A win against the Pelicans could allow then two chances to reach the first round instead of a must-win on Wednesday for the No. 9 and No. 10-seed game.
Gobert has shown a tremendous ability to bring in rebounds and provide stellar defense at the rim, but he doesn't have the best reputation in the locker room. During his time with the Utah Jazz, multiple reports said Gobert's presence created a rift with players like Donovan Mitchell.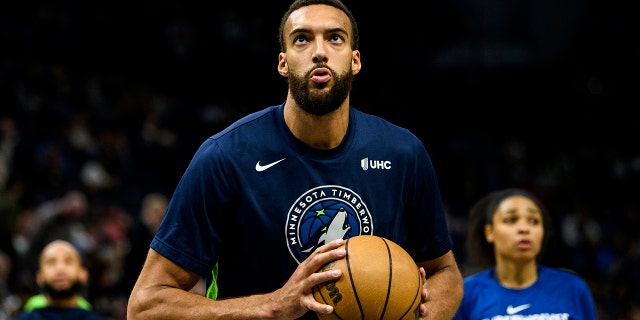 CLICK HERE TO GET THE FOX NEWS APP
This incident with Anderson now could cause another rift, and the timing couldn't be any worse for a hopeful playoff team.