The constant stimulation from all the tech we have in our lives can add to the stress of our daily life, so it's no surprise that people are seeking a break from it all with tech-free vacations. 
These tech-free destinations provide an opportunity to truly unwind without the distractions of screens and notifications. However, what's most surprising are the pricey amounts people are willing to spend to get less or nothing. 
CLICK TO GET KURT'S CYBERGUY NEWSLETTER WITH QUICK TIPS, TECH REVIEWS, SECURITY ALERTS AND EASY HOW-TO'S TO MAKE YOU SMARTER 
Why should I go tech-free on my vacation? 
There are numerous reasons why going tech-free for a vacation can benefit you. I know you are probably thinking that you like to take pictures and post exciting spots to your social media accounts to show your friends and family how much fun you're having, however, this could be taking away from your overall experience. 
Not only can disconnecting reduce your stress levels, it can also help to improve your sleep patterns.  Isn't one of the big points of a vacation to catch up on some sleep that we miss in our everyday working lives?  Taking a break from your devices might also help you feel more motivated when it is finally time to return to your regular routine. Plus, you'll truly be able to take in the sights around you while you're enjoying your vacation rather than having your face on your phone the whole time.  Hence, countless Americans are learning the nourishing value of truly unplugging. 
MORE: HOW TO AVOID THE WORST SEAT ON THE PLANE 
How much do these tech-free places cost? 
That's probably the biggest shock or downside to having a tech-free vacation. A lot of these places that encourage or even require you to disconnect cost a lot more money.  That may be because of their unique, remote location and the creative immersive experiences available while unplugging.  Many people are willing to spend more to get more of an enriching experience. Here are some of the top places in the world to visit that are as close to tech-free as you could wish. 
Kona Village in Kailua-Kona, Hawaii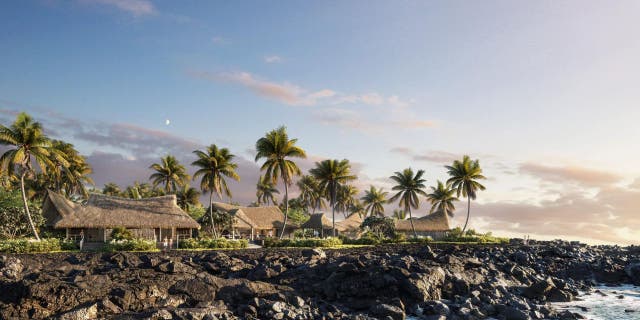 Kona Village is such a relaxing and beautiful resort that it even became a favorite disconnecting spot for the late tech giant Steve Jobs.  They offer standard rooms, suites, and signature suites, starting in price at $3,200 per night in a breathtakingly beautiful tropical setting on the Kona Coast on the Big Island of Hawaii. That's a lot to spend just for your stay, however, Kona Village offers a variety of amenities to reconnect with mother earth and each other, beachside farm-to-table cuisine, and a restorative Hawaiian wellness center.  TVs are only available upon request when the property reopens on July 1. 
Ventana Big Sur in Big Sur, California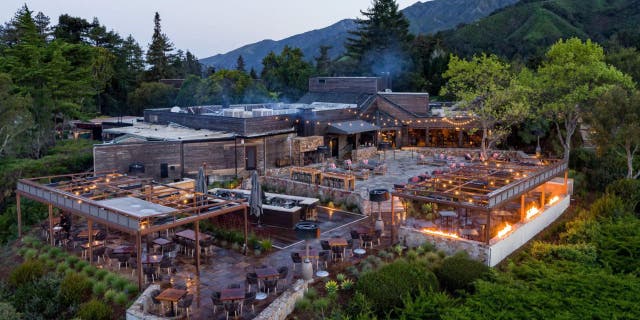 Ventana Big Sur is a gorgeous resort not far from Monterey, California, and offers everything from spas to fine dining and even "glamping" experiences if you want to bring yourself closer to nature. They have standard guest rooms, suites, and specialty rooms, with the standard rooms starting at around $2,135 per night. However, their camping area is less expensive if you want to consider disconnecting from the digital world and embracing the safari-style luxury tent experience.  The location is magical with towering redwood trees and the surrounding rich earth nestled adjacent to the Pacific coast.  Alila Ventana Big Sur is renowned for its outstanding service, spa, activities, and restaurant as much as its disconnected location. 
HOW TO COMPARE VACATION RENTAL HOME PRICES
Travaasa Hana in Maui, Hawaii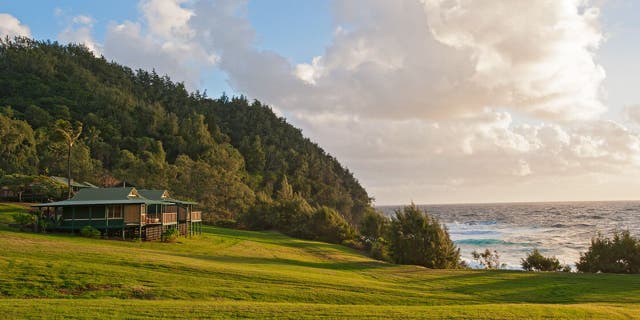 This resort is gorgeous and secluded, keeping you even further from technology than you can imagine. Starting at around $698 per night for a room, it's free of clocks, TVs, and radios, so you can truly get the feel of being away from the world in paradise. It's known for its incredible service, amazing spa, and lots of activities, including horseback riding, yoga, and water sports.  If flying into Maui's OGG airport, expect a little over 2-hour drive to reach Hana unless you choose a regional connection on a small Southern Airways Express Cessna fixed-wing aircraft directly landing in Hana, Hawaii. 
Round Hill Hotel and Villas in Montego Bay, Jamaica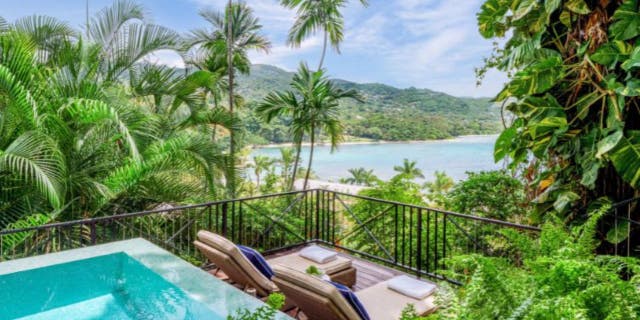 None of the rooms at Round Hill have a TV or any iPod -ready music devices, so you can truly immerse yourself in this Jamaican oasis. The beautiful rooms were designed by Ralph Lauren and start at around $630 per night. They even offer private childcare to their guests in case the adults want to have some time alone for a few hours. 
Natura Cabana Boutique Hotel & Spa in Cabarete, Dominican Republic 
The Natura Cabana offers eco-friendly bungalows for guests and truly dives into the tech-free experience by not having TVs or phones in any of the rooms. Guests can enjoy a private beach, quality food, yoga and Pilates classes, and even a spa. And what's better is that this place is a little more reasonable in price, starting at around $183 per night. 
10 WAYS TO TRAVEL LIKE A PRO FOR A WORRY-FREE TRIP
Miraval in Tuscon, Arizona is a 'digital device-free environment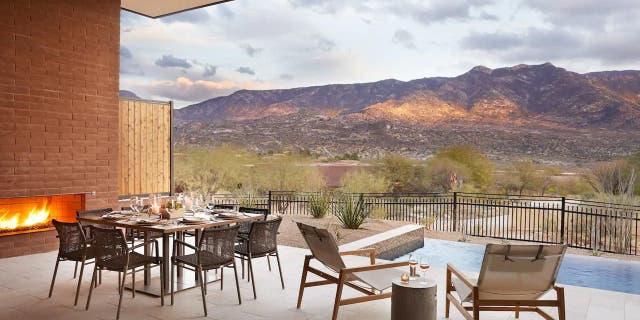 Miraval is a beautiful wellness resort designed to help you disconnect from the outside world. It's in the middle of the desert, which Miraval staff say "…have long been associated with spiritual experiences and enlightenment." The peaceful silence in the middle of a super-rich ecosystem could decrease anyone's stress levels. They even offer spiritual retreats for groups wanting to get away. Starting price for a room at the Miraval is $1,299 per night. 
Hike Inn in Dawson County, Georgia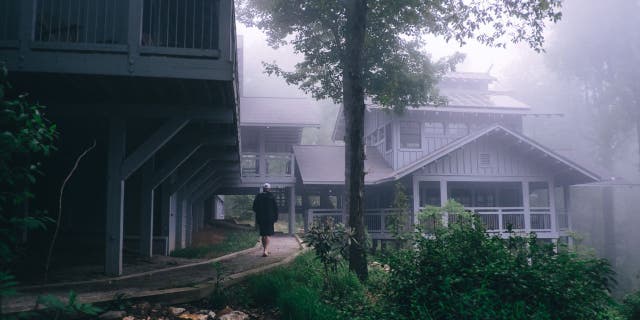 Set in the foothills of Northern Georgia, the Hike Inn is a truly immersive tech-free experience in nature. It allows a wide range of people to enjoy the peace and beauty of the mountains while being disconnected from modern technology. It has 4 main guest buildings offering 20 private guest rooms, hot showers, fresh linens, and home-cooked meals. The starting price for a room at the Hike Inn is around $142 per night. 
PRO TIP:  To wane yourself from TV, phone and tablet screens at bedtime, pick up a book instead and commit to reading just 10 pages to help replace the desire to get a digital dose of blue light before you sleep. 
A tech-free vacay offers lots of benefits such as reduced stress, better sleep, and enhanced immersion. Although these destinations often can cost more, you get less when comes to tech.  Many people are willing to splurge for a meaningful experience. If you want to disconnect from screens and notifications and truly relax, choose one of these top tech-free destinations for your next vacation. 
Would you go tech-free for your vacation? Let us know in the comments below. 
CLICK HERE TO GET THE FOX NEWS APP
For more of my tips, subscribe to my free CyberGuy Report Newsletter by clicking the "Free newsletter" link at the top of my CyberGuy.com website. 
Copyright 2023 CyberGuy.com.  All rights reserved.